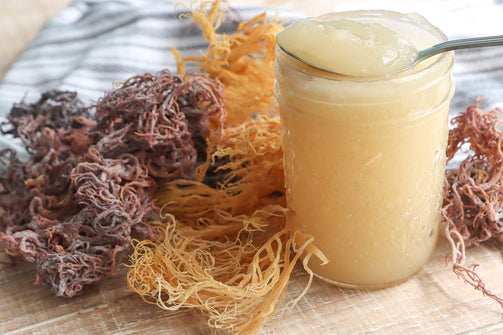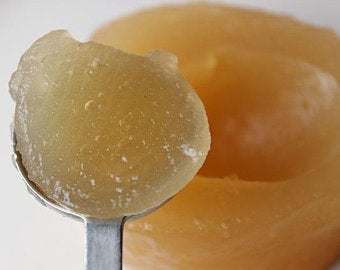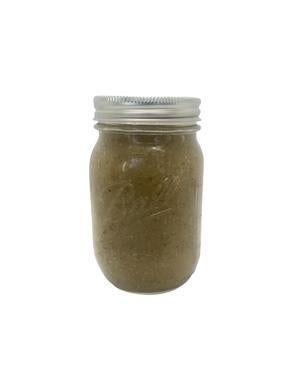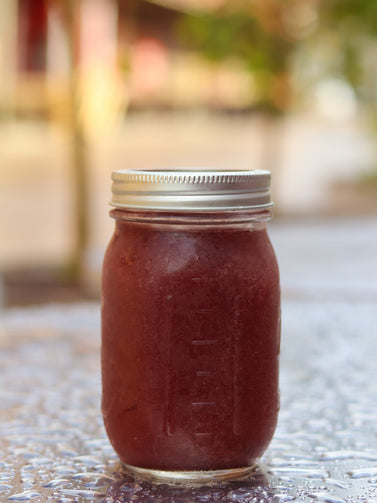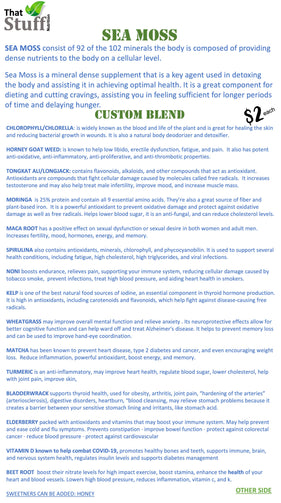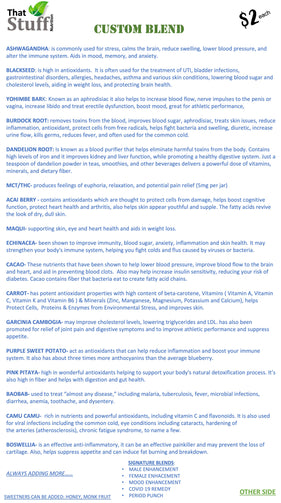 Sea Moss
Sea Moss
Regular price

Sale price

$28.00 USD
Fresh Gel Sea Moss
(Available with different added minerals) custom create your own also check out our (Ultra Sea Moss) & (Bro Moss)
We offer over 21 different minerals, if you would like to custom create your blend,  please message us at info@synergynuvu.com BEFORE PURCHASE
One of Earth's Best Kept Secrets
How to use: 1 Tablespoon in your favorite drink 1-2 times daily or take it without anything. We do not recommend placing sea moss inside hot liquids. 
100% Wildcrafted Caribbean Product
Satisfaction Guaranteed Sea Moss is renowned as one of the Great Dr. Sebi's favorite sources of Nature for the healing and maintenance of our bodies.
Packed with 92 of the 102 minerals our bodies need, along with Vitamins A, B, C, D, E and K. Sea Moss, A Superfood known as a Sea Vegetable Wild Harvested in the Caribbean. It is especially rich in calcium and iodine, as well as containing potassium iodide and potassium bromide, selenium, zinc and natural silica.
Very beneficial to the bones, joints and skin, helping to maintain bone strength and skin elasticity, it can also be applied topically to moisten and nourish the skin and hair. 🌱 
Our signature BRO MOSS is created to help men & women enhance , revitalize, and stimulate. 


Our signature ULTRA MOSS is created to help women & men protect, restore, and cleanse. 
Shipping: Because this item needs to remain refrigerated, we will typically ship these overnight. In a freezer bag with ice packs. Make sure to place in refrigerator right away.  We only ship this product out Sunday thru Thursday to ensure overnight shipping options.  Example: if you place an order on Friday or Saturday the order will not go to shipping until Sunday.
Couldn't load pickup availability