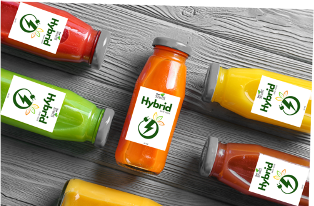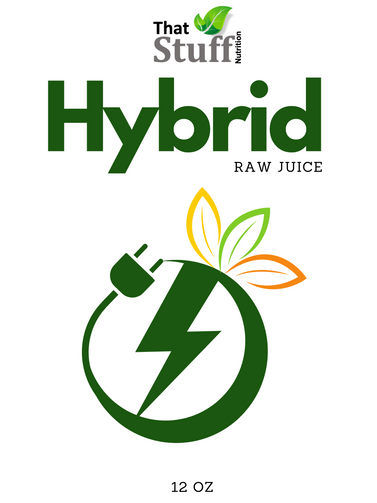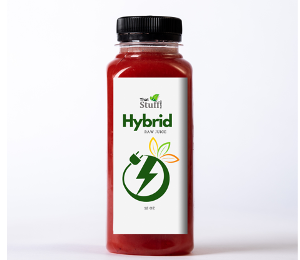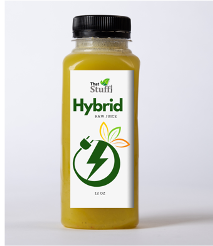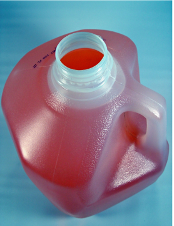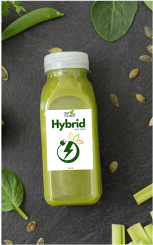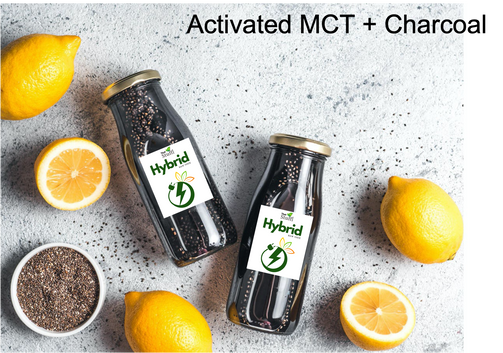 Hybrid Raw Juice
Hybrid Raw Juice
Regular price

Sale price

$8.50 USD
Packed with healthy nutrients, minerals, and enzymes, our raw juice cleanses are designed to help make your body feel detoxified and unhindered. Each of our cleanse options will detoxify your body of accumulated impurities and leave you looking and feeling as if you were glowing.  Raw Juice From That Stuff Nutrition finds a comfortable medium between nutrition and deliciousness with our cold pressed raw juice cleanse program.
That Stuff Nutrition has (2) types of cleanses: FUEL - these are sea moss mineral drinks made with real fruit and vegetables.  Fuels are made with essential aminos, electrolytes, fiber, vitamins, and minerals.  It is designed to rehydrate the body and bring it back to an alkaline state while aiding to the detoxing process.  HYBRID - these are fresh fruit and vegetables raw juices that have been cold pressed.  Packed with an abundance of vitamins, minerals, and antioxidants.  It is designed to electrify the body aiding in weight loss and other traditional fasting plans. 


HOW TO ORDER: the packs (bundles) are in 1 day supply, choose your pack and then the number of days you need is the quantity.  Ex: you want the 4 pack for 3 days , select the 4 pack and order 3 of them.
Q: What is the main difference?: FUEL is a natural fruit and veg drink HYBRID is a juice made with raw fruits and veg.  


Q: What is the turnaround time? We make all orders fresh, your order may take 12-24 hours  you will be notified when ready. 

----> 3, 5, 7 Day Plans Available <----
3 Types of Hybrid Raw Juice:
4 drinks or 48 oz a day
6 drinks or 72 oz a day
1) Veggie Delight- Cilantro, Spinach, Kale, Raddish, Beets, Bell Pepper, Red Apple, Celery, Grapefruit, Green Chard, Lettuce, Mint, Parsley, Carrots, Wheat Grass.
2) Ginger Twist- Turmeric, Ginger, Lemon, Red Apple, Celery, Spinach, Kale, Beet, Carrots, Cucumber, Grapefruit, Green Chard, Lettuce, Mint, Parsley, Moringa.
3) True Green- Parsley, Spinach, Kale, Celery, Green Apples, Red Onion, Cucumber, Carrots, Grapefruit, Green Chard, Lettuce, Mint, Parsley, Spirulina, Chlorella, Kelp.
Add On: include a Charcoal Shot to any of your juices.  Charcoal has been known to reduce gas and flatulence, and lower cholesterol levels. Our Charcoal shot can help to improve mental clarity, support a healthy digestive system, and can even reduce kidney and liver problems.
 Hybrid Raw Juices are sold individually, 1 full day supply, or bulk.  When purchasing the full day, the quantity to order will be the amount of days you want.
Instructions: Men consume 72 oz of Hybrid Raw Juice a day.  This is broken down into 6- 12 oz bottles, 4- 16 oz bottles, or 3-24 oz bottles.  Woman consume 48 oz of Hybrid Raw Juice a day.  This is broken down into 4- 12 oz bottles, 3- 16 oz bottles, or  2- 24 oz bottles.  All of our drinks come in 12 oz bottles.  We also offer 1 gallon jugs (128oz).  NOTE: Although these are broken down in Men vs Women they are unisex. Men = 6 bottles a day or 72oz and Women = 4 bottles a day or 48oz.
You can either have the same Hybrid for the entire day or mix and match.  We advise that you mix up your juice during the day to ensure you are getting a variety of nutrients.  It is recommended that you freeze your drinks that are not being used.  The night before, take your juice from the freezer and place in the fridge to dethaw.  This ensures that the juices stays freshest and captures all of the right enzymes. 


Also, if you want a 30 Day supply we offer this in 1 gallon containers. Email us if interested info@synergynuvu.com 
72oz a day equals $850 (17 gallons)
48oz a day equals $600 (12 gallons) 
Pick Up Address
10315 W. Airport Blvd. Stafford, Tx 77477 Ste 8 
M-F 11-6 and some times Saturday but call to confirm sometimes we close early. 
Couldn't load pickup availability